Salesforce For Non Profits
Get Hold Of Worthy Relationships For Non Profit Organizations With Salesforce CRM
"Fund raising, Donor Management, Volunteer Management, Program Management, Case Management, Community Outreach, Impact Analysis, Case Management, Events Management, Student Services, Alumni Relations, Recruiting & Admissions and Mobile App Development; If you are a non-profit, then there is least doubt that Salesforce for Non-Profits has become inevitable for you when it comes to offering you with a single view of the client interactions or interactions with supporters, volunteers, members and affiliates."
Improving the Resources
With Salesforce for Non-Profits from JanBask, your organization will be offered a complete 360 view of the interactions that occurs among a funder or volunteer. Thus the donor relationships can be improved substantially and the donation cycle from pledge to payment can be managed effectively.
Best-In-Class Services
Time is very important for your staffs and we understand it better. Salesforce for non-profits ensure better management of program and services through quick installation of social and mobile apps, thus ensuring the streamlining of manual processes and reducing the use of paper.
Engage in Effective Communication
With the growing interest towards mobile devices and social networks, CRM for non-profits can help you communicate effectively by presenting the causes among others with limited resources at the same time powered by a solid social and efficient email marketing strategy.
Drive the Social Change
The purpose of your non-profit organization can be aligned and accelerated through enhanced collaboration between staff, members, volunteers as well as other supporters through a non-profit CRM. It offers a secured environment for creating communities of interest and thereby driving significant social change.
The Lead, Contact, Account, Opportunity And Campaign Definition In Salesforce CRM For Non-Profits?
Each Salesforce terms has its own meaning when it comes to Non-Profits. 'Lead' signifies client prospect or donor prospect whereas 'Contact' can refer to a Donor, Volunteer and Client etc. 'Account' relates to Organization, company or a partner whereas 'Opportunity' in a Non-Profit refers to donation, grant, membership or a class. Finally 'Campaign' refers to an event, fundraising or a volunteer project.
How your Non-Profit organization can benefit from us?
We offer product support for non-profits in a wide range of categories namely,
General Consulting
Planning of the implementation process
Enhanced Configuration
Improved Customization
Analytics
Best-in-Class End-User Training
Best Practices And Fresh Perspectives To Achieve Outcomes Beyond Expectations
"Gathering goals and unique requirements from your non-profit organization, contributing fresh perspectives, helping non-profits to manage the work without any additional help or ensuring success by avoiding solutions that are complex, We always implement the best practices which would help you achieve results beyond expectations."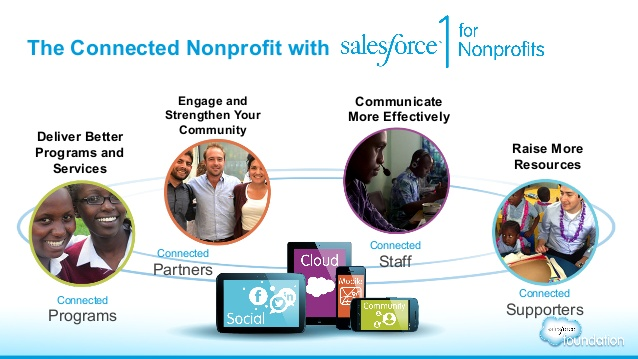 Pre-Configuring Salesforce for Your Non-Profit with Non-Profit Starter Pack
"One of the most sought after applications in Salesforce Enterprise Edition, Salesforce Non-Profit Starter Pack has been designed as an app that pre-configures Salesforce for non-profits and thereby making the lives of non-profits simpler and easier than ever before."
Non-Profit Starter Pack is tailored to effectively manage individual donors in addition to donations, relationships, memberships as well as company affiliations. Recurring gifts and payments could also be created and managed by making use of Non-Profit Starter Pack. At JanBask, we provide a unique and personalized experience that has been specifically tailored for you by helping you with the installation of Non-Profit Starter Pack for effectively managing the objectives of your non-profit organization.
If you Have Any Questions Call Us On +1 571 777 9070
Scroll