Bridging Gap With Innovative And Actionable Insights At Cloud Analytics Platform
Now you can combine the data, share it with your team members and receive instant responses quicker than ever before from any device or any location with Analytics Cloud. It is a secure cloud-based platform created exclusively for business users looking forward for simplifying their business. Our business analysts can help your organization grow by delivering new insights irrespective of the location, time or method and thereby discovering new opportunities for your business. The user database searches are facilitated with Salesforce Analytics Cloud using easy-to-use interfaces and robust internal search engines.

With Analytics Cloud, administrators and IT professionals can simply manage the data with the help of instant upload and efficiently run functionality using Analytics Cloud platform. With a secure native Salesforce Cloud Service in place, administrators can securely deliver the essential data from any source. Our expert professionals effectively use analytics cloud platform for creating highly-efficient analytic app as per your business requirements. Thanks to the responsive and rich analytic platform that helps us customize, connect and deploy the app quickly for your business.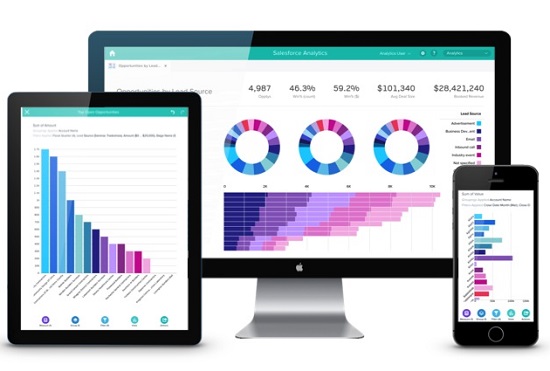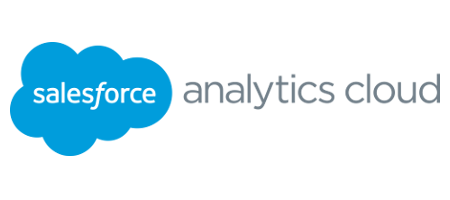 A Plethora Of Cloud Analytics Platform Characteristics
Analysts or IT staffs are not required since answers can be found and shared instantly with analytics cloud.
Faster responsive answers tailored around the way queries are asked.
Magnificent dashboards capable of providing instant access to any data.
Stay in touch with customers even while on the move with the help of five actions that includes measure, group, filter, view and share that provides you limitless insight.
Answers can be posted and findings could be shared with your team member right from the phone itself using Analytics Cloud.
Native Salesforce Integration for securely delivering the data.
Cloud deployment can be done in a reliable, quick and convenient manner with analytics cloud.
Enhanced role based hierarchy controls that ensure the right customers get the right answers from you.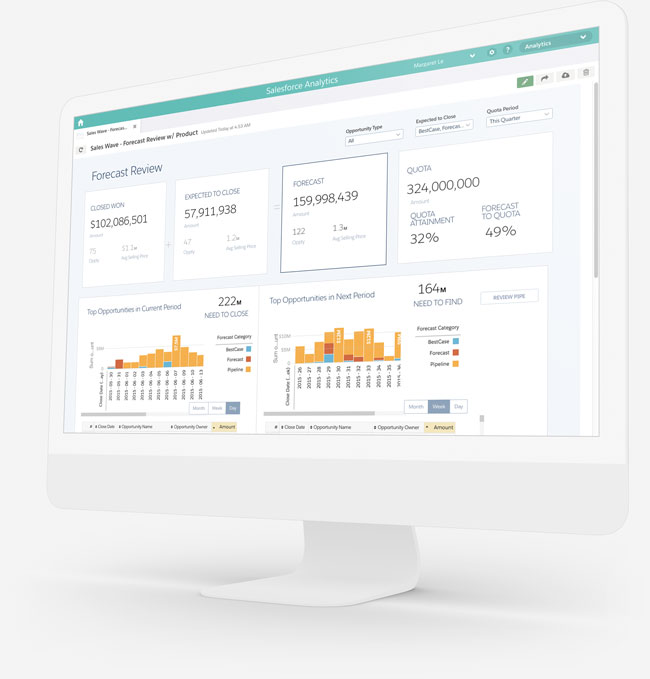 Analytics Cloud Elements
Analytics Cloud is basically comprised of three components namely dataset, lens and dashboard. Dataset provides a specific data source view based on the customization performed. Lens helps you view the specific data within a dataset for visualization and analysis. Dashboard is interactive widgets collection comprised of varying snapshots from a number of lenses. The field-level security is very powerful in Wave Analytics which helps the right audience to be provided with the right answers.
Data-Driven Actions
We help you design a task, update a record as well as share insights by driving the data actions instantly once the answers have been found. Wave analytics helps in providing a real-time view of the Salesforce data by helping you in identifying data and new insights along with creating user-friendly dashboards. Cloud deployment can be done very quickly compared to other traditional solutions without any hardware or software untimely issues.
Wave Technology
Wave technology is comprised of interactive visualizations and a seamless experience with wave for lightning reports and dashboards. High speed search-based query index allows free-form navigation of structured and semi-structured data. The presence of highly advanced technologies such as parallel processing and key-value pair data ingestion helps in a much faster data movement.
Prominent Wave Analytics Cloud Computing
We use Wave Apps designed on Wave Analytics platform for providing instant answers to sales and service teams thus leading to happier customers and deals that are smarter. All your team members can get salesforce data irrespective of device they use since wave analytics is designed and optimized for use in devices including mobile phones, tablet computers and even smart watches. Whether it is about answers or getting new opportunity for your business, instant action can be performed using the power of Wave Analytics. Salesforce Wave platform is of benefit for customers using standard salesforce objects. The salesforce objects include accounts, users, roles, opportunities and products. It is built on NoSQL database which means you receive enhanced performance, quicker searches and hassle-free database maintenance using Salesforce Wave Analytics.


We assist you in various functionalities on demand by Wave Analytics such as,


Using the data for identifying the trends and also the visualization of complex KPIs.
Existing Salesforce data would be connected easily within weeks to Wave Analytics platform. Such is the speed and secure characteristics offered by Wave Analytics.
Faster search-based query index.
Parallel processing on a huge scale.
Cloud scale and trust.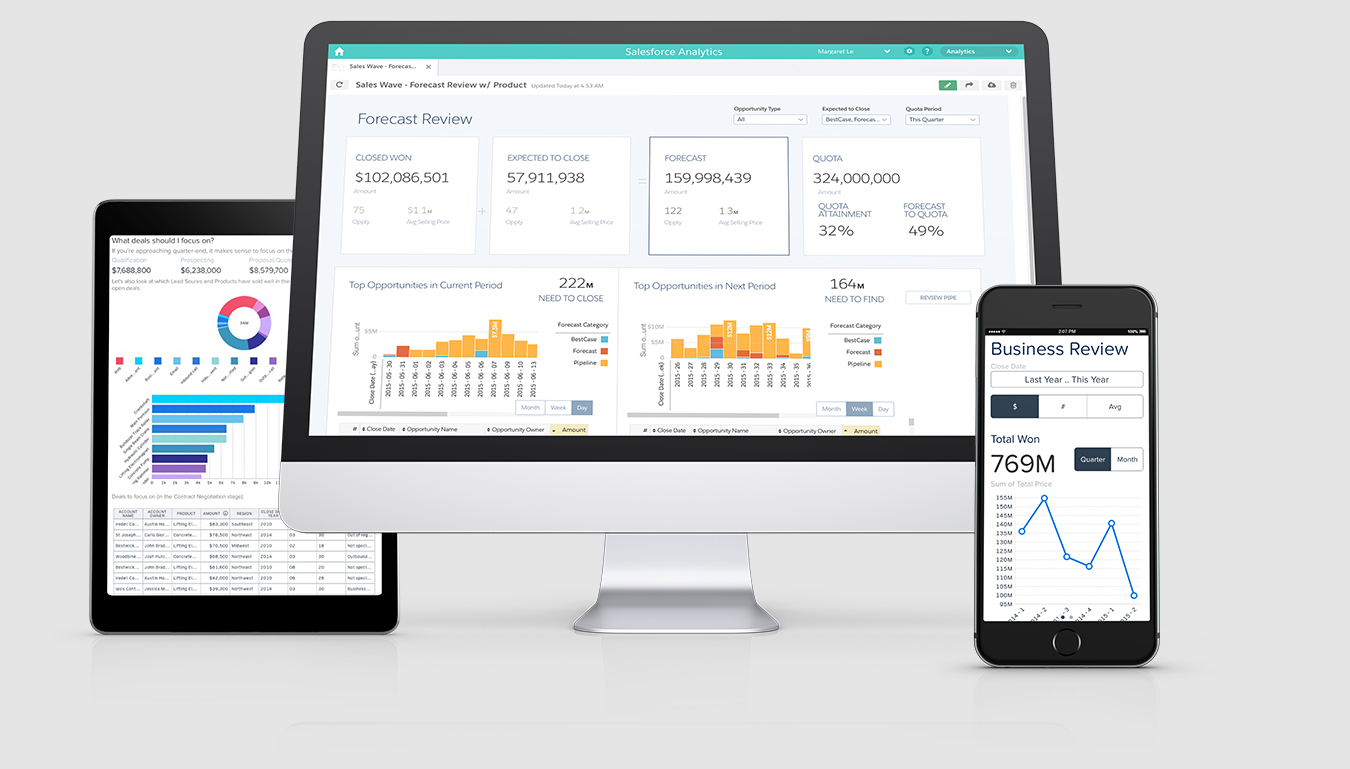 Switch To Customized Salesforce Analytics Cloud Apps
A complete list of Salesforce Analytics Cloud applications for smarter sales and better services.
Sales Wave Analytics
Sales Wave Analytics is an ideal app for marketing managers in delivering a new level of insight from any device. Managers can quickly track the team performance, visibility and discover new opportunities using this end-to-end app. Accelerator templates is another key feature in sales wave analytics that is capable of creating dynamic sales dashboards for every sales manager on any device. We help you design dashboard as per the specific requirements of your organization.
Service Wave Analytics
Service Wave Analytics brings the wave analytics benefits to the service cloud. Thus checking on case trends, channel optimization and agent efficiency can be easily performed by service manager. Accurate information is inevitable for the service team in remaining proactive and nimble since each of your customer relationship are unique and different. With service wave analytics app, you can create a task, alter a close date and can even share insights right from your mobile phone itself without any need to rely on the sorting of spreadsheets or waiting for an analyst.
Setting Up Cloud Analytics Platform- Craftsmen On Board
We help you enable Analytics Cloud Setup by navigating towards the Analytic Cloud option in the Settings page.
Analytics cloud would be then enabled and saved. Once done, permission set license is assigned to each Analytics Cloud user.
Permission sets would be then created based on Analytics Cloud user permissions.
Permission sets would be then assigned to Analytics Cloud users on the basis of tasks they need to perform.
You can also have an optional feature which displays thumbnail previews of dashboards and lenses on the home page after enabling the optional feature setting.
If you Have Any Questions Call Us On +1 571 777 9070
Scroll