Salesforce CRM Integration
Integrate Multiple Systems, UIs and Applications
Salesforce is one of the key players in CRM market worldwide. It leverages some of your valuable data but it doesn't do everything your business might need. That's why you use a variety of other applications that help accelerate your business processes, services, and solutions.

By integrating cloud and custom application data with Salesforce, you can combine different data sources to draw new insights, add flexibility, and improve operations. Whether you're planning to integrate a new app with Salesforce, or an existing stack, we can help. We can develop a Salesforce integration strategy, implement your integration ideas, and fine-tune the process to make it more efficient.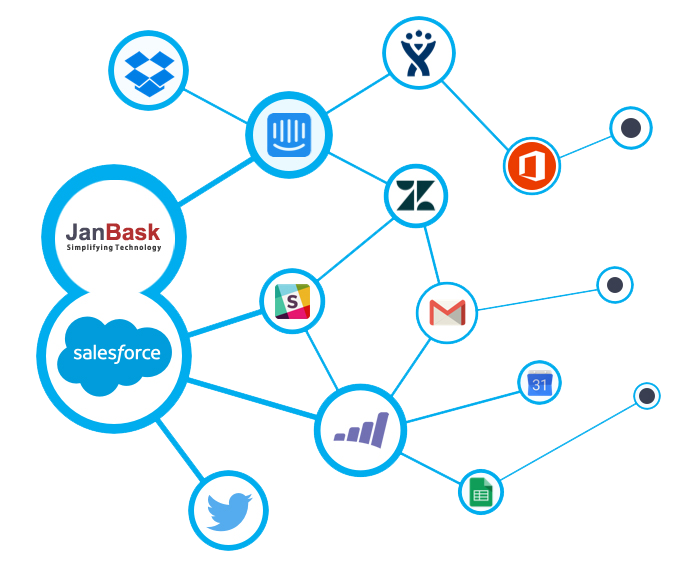 Make Business Decisions Quicker!
In the current globalized economy, any industry doesn't produce all the components of its final offering and they don't need to. Your company is definitely growing for sure. In the quest for increased market share, if you are already using Salesforce for your CRM needs, great! You are already getting the benefits of multi-tenant architecture, intuitive UI and ever expanding features and enhancements of Salesforce CRM suite. You might be having other tools for your business needs. Many of those tools can be integrated to Salesforce to give you more power than combined output of individual ones.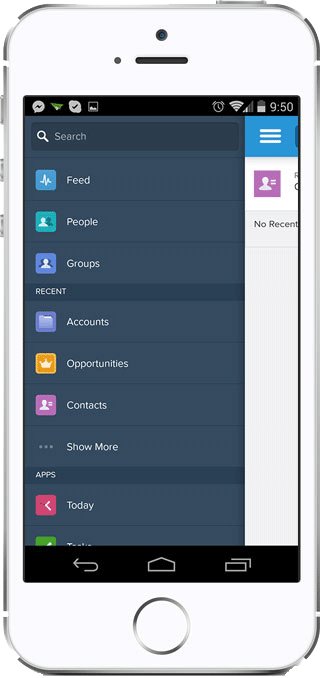 What Can be Integrated with Salesforce?
Known business divisions like HR, Accounting, Sales and Marketing are getting benefits out of salesforce integrations. Also IT sub-divisions like ETL, Email Services and CMS are attaining a boost in their productivity. Apart from the well-known products of market leaders like Oracle, IBM, Microsoft and Google, Salesforce does offer hundreds of applications through its AppExchange which can be integrated with you existing Salesforce instance. JanBask offers quality Salesforce Integration Services for you at a surprisingly affordable cost.
Using The Expertise of the Best Salesforce Integration Company Can Improve Your User's Productivity
Salesforce Integration does provide many benefits to direct and indirect users as well. Here are some of the key benefits. From CEOs to end users, everyone can see immediate benefits of the salesforce integrations.
Data Accuracy and Data Visibility: Improve data quality and avoid duplicate data. Also you can see the real time updates across multiple systems.
Automation: With automated scripts, you can load or extract the data to or from Salesforce environment. This helps IT teams to work on other priority issues.
Engagement with Customers: Whether a quick reply to customer feedback inside your trusted email app itself or inviting customers to get training sessions (live or pre-recorded) from the lead/contact record, the customer is having renewed trust on your expertise.
Streamline Sales Processes: After integration with CPQ tools like Apttus, your existing Quote-to-Cash process would be much smoother. Also you can manage your products catalogues and pricing strategy effectively to have higher sales.
Higher Usage of Webinars: Webinars being one of your marketing efforts, you expect it to give better ROI. From the registration/attendance information provided, you can get more info about the existing or prospective customers and their interests.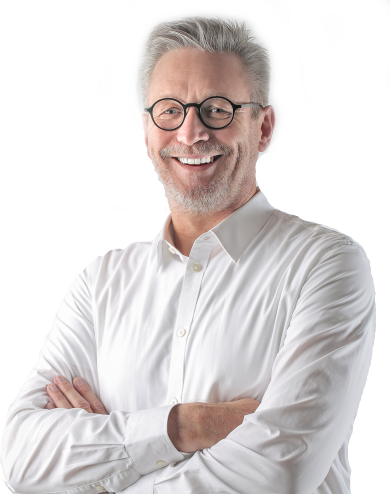 If you Have Any Questions Call Us On +1 571 777 9070
Scroll