Salesforce For Financial Advisors
Build a Portfolio of Lifetime Customers
Financial services are built on personal relationships. To make lifelong client relationships, you need more than one-way, impersonal communication and insight into customers' business and consideration of their buying patterns. When you can antedate the needs of customers and predict their behavior, you can speak to them with the right message in the moments that matter.
Our Implementation Process
Build deliberate client touches into your business, and tier your client service model suitably to match the fees generated by each account.
Integrate protective data with Salesforce for single screen prominence into all you need to know about your clients, their household, their holdings, and transactions.
Guarantee your team has the information they need in one place to make improved decisions in real time.
Salesforce Financial Services Cloud guarantees higher level of client engagement and wealth management. On the cloud, advisors can get a picture of the info-rich client profiles, financial accuracy, life goals and family relationships; thus, providing a comprehensive client approach.
Today, Client Expectations Have Been Fundamentally Reset From Financial Advisors . Why And How Did This Happen?
While every industry has its exclusive challenges, building stronger connections with customers and employees— and everyone that are important for your business—is vital for all industries today.
There is a customer experience arms race occurring across many industries. Pioneering brands, companies, and services, both inside and outside of the financial services industry, are raising the bar with inspiring, effortless experiences tailored to meet their customers' requirements. Wealth management firms must familiarize to the higher expectations of their clients.
Clients now expect from financial advisors:
To know them really They want you to recognize who they are and their needs and preferences without having to tell you again and again.
Broad support from your extended team They need your whole team to serve them, whenever and wherever they choose to involve with you. They don't care if it is tough for you to work across business silos.
An effortless experience They want calm, fluid interactions on whichever channel they prefer to engross with you — whether phone, email, mobile, live chat, or personally.
A "trusted coach" connection They want you to be a crucial advisor they can check in with regularly, not just once a quarter. They want resolutions that help them meet their goals, not just financial products.
And that's not all Clients today are smarter and more technological than ever. Social and mobile tools mean they have worlds of data at their fingertips. They now trust their groups and network more than the so-called "specialists."
Its Alarming Time For Financial Services Organizations And Become More Customer-Oriented
Priorities must shift to the front office, with an importance on supercharging the client experience. Financial advisors must be allowed with a single-view of their customers.

Despite the sea change in customer prospects, there's been an underinvestment in the required innovation to meet these new tasks. Due to this, many financial advisors are stuck, incapable to take advantage of the market opportunity. They are:
Stuck at their desks trying to access significant client data
Stuck using severed back-office systems
Stuck pushing paper in a digital world where data flows freely
Stuck wasting time on manual procedures
Stuck not knowing serious details about their clients and their spouses and beneficiaries.
Talk To Experts
How Can Financial Advisors Prioritize Their Time Intuitively And Build Relationships That Deepen Their Prevailing Book Of Business?
How can they and their teams bring personalized and proactive advice in the effortless way clients now expect?

The key to all of this is implementing a customer success platform that permits them to connect to clients in new ways. This platform must feature:
A Panoramic Client View - A single profile should occur for each client, complete with CRM, social, and back-office financial information.
Analytics - Data is the fuel of the 21st century, and from that data, financial advisors need influential insights and real-time visualization so they can help clients more efficiently.
Optimized Console - A financial advisor console that maximizes productivity by evading context switching is vital to effective customer engagement.
Mobile Functionality - Appropriate and timely customer data should be easy for financial advisors to access from the palm of their hand, anywhere they are.
Collaboration Tools - It should be modest for advisors and their team to share data, documents, cooperate across departments, and influence the entire firm's expertise to meet a client's goals.
Engagement Tools - These should be automated, so the company can engage proactively with new clients.
Introducing The Power Of Salesforce CRM Apps For Financial Advisors Worldwide
Salesforce CRM for financial advisors arm them with the tools they want to win today's digitally amplified world and bring the value-added services as expected by the clients
Janbask provides Salesforce Financial Services with specialists who are well-versed in complex business processes and focus in delivering measurable results. Financial Services Cloud is usually accessible for purchase today, allowing advisors to build deeper, one to one client relationships, be more inspired and engage more holistically with clients anywhere and on any device.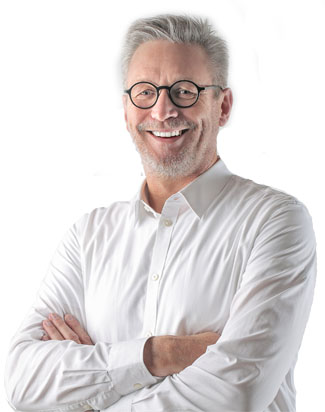 If you Have Any Questions Call Us On +1 571 777 9070
Scroll